These have been written by past clients and we thank them for their kind words.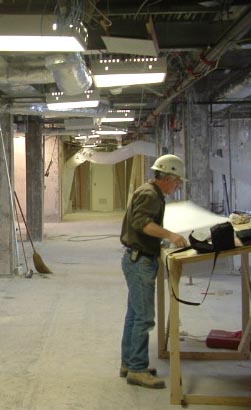 "Rikjak did a great job, on time and with great courtesy and appreciation for our operating business.
It was a pleasure to work with them"
Bill Towndrow, Lunenburg Hardware
The qualified tradesmen, professionals and support staff at Rikjak have been able to deliver above excellent workmanship, timely completion dates, accurate cost estimates and an organized, safe environment.

Syd Dumaresq, MRAIC
Rikjak staff have provided a safe, professional service and have been fairly reliable with scheduling and timelines. Any issues that arise are dealt with quickly and with mutual agreement.

Robert Barss, CET, South Shore Health
We were happy to continue the relationship with Rikjak, based on the success of each previously completed project.

J.D. Eisenhauer, President, ABCO Group Ltd.